One of the things about the new Solo Skiff is that it can be fished several ways. It can be poled, paddled or motored. This allows you more options in the way you fish. After doing much research on the rigging I have come to the conclusion there is no right way to rig one of these. Each time you take it out you will want it rigged differently.
The answer to flexible rigging seems to be the Yak Attack gear tracs. This will allow you to to change out your rigging options without drilling a bunch of holes or wishing you had mounted something in a different place.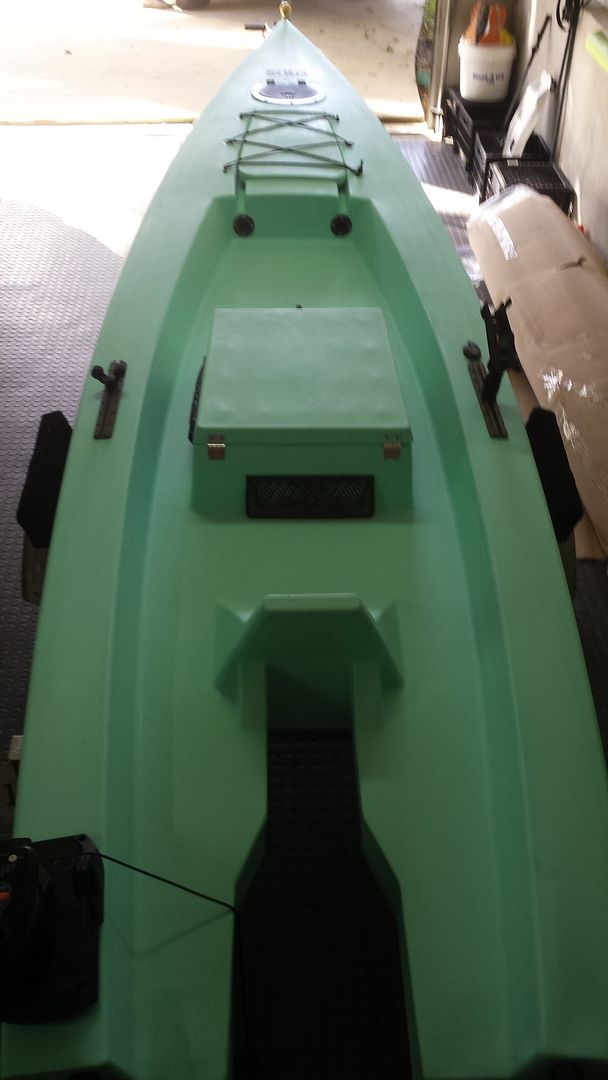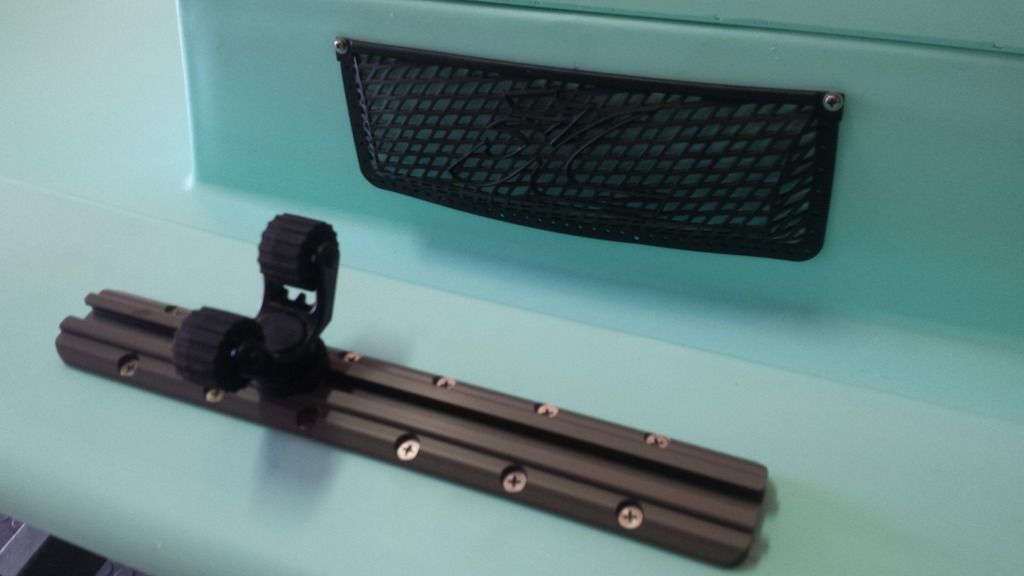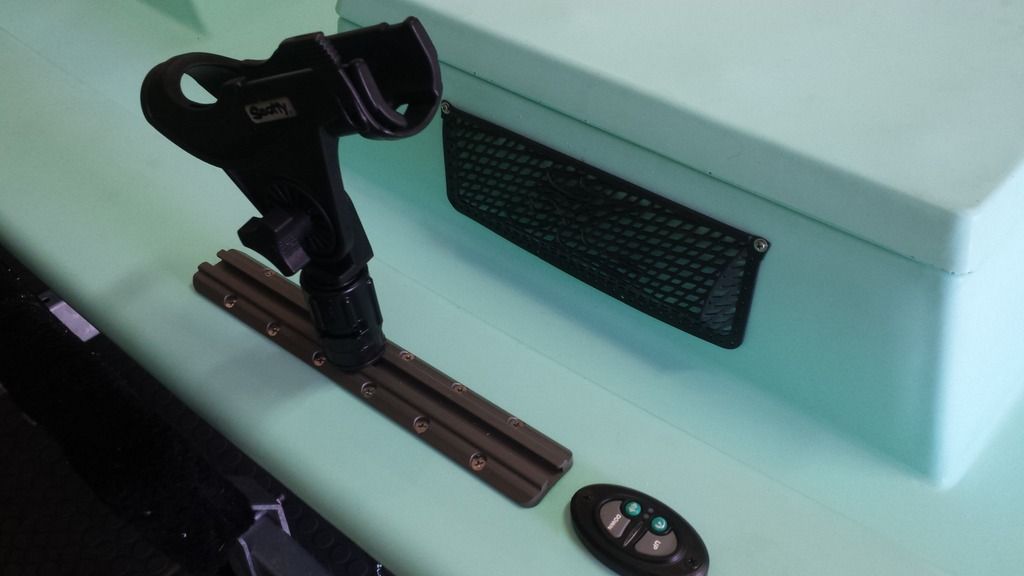 Keep the plain clean lines of the bow can only enhance your fishing experience. This would be especially true fo fly fishermen!