I've been working on various mods to my Malibu Stealth 14. I started with a simple cord system to make standing easier, and an adjustable rod holder.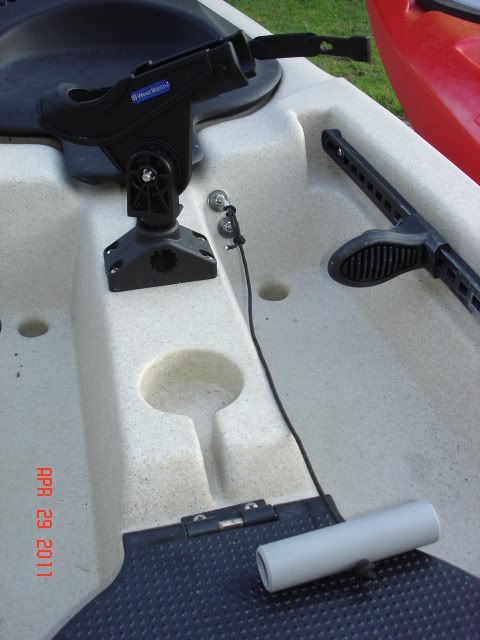 Then I made a better anchor trolly system. The pullies make it so much better than the D-rings it had when I bought it. I need to install another clam style cleat next to this one for anchoring out the stearn.
I need two more butt connectors to finish wiring the bait well pump. I've got a timer wired in that I can program to run and pause any time combo I choose. This will save battery life. The battery is a 7amp unit inside a pelican case. The case is strapped to a tray I built from marine Star Board material. The tray is glued to the hull with 3M 4000 adhesive.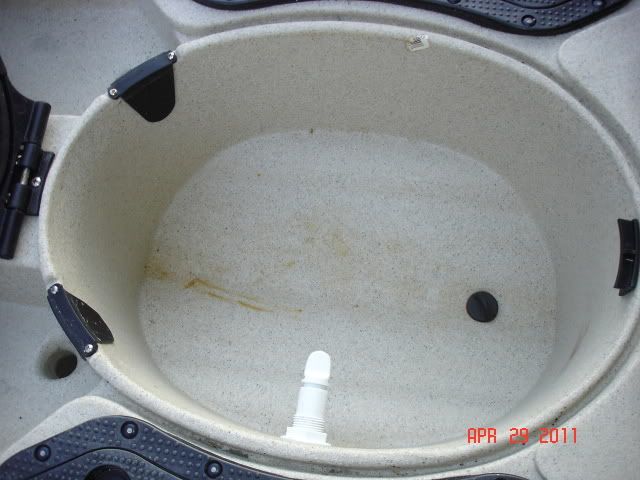 Lastly, I rigged a milk crate, and built a rocket launcher style rod holding system out of PVC. I built some large re-inforcing pads to mount the flush mount rod holders in. This serves as a much sturdier base for the rocket launcher. I may have to trim this down so that it's not so high, but won't do anything until I fish the boat again and test it out.