As most of you know, I have been an avid Hobie fan for years. This in my opinion is one of the finest fishing kayaks made today. It is quality construction with a manufacture that stands behind their product. I have enjoyed both my Outback and my Pro Angler 12.
You reach a point in your life where you begin to look for things to make life easier

While I can still do a 6-8 mile trip, I sometimes question why I decided to bite off so much

Three years ago Keastman & I had the opportunity to look at a product that was just being introduced. We both fell in love with the boat and it headed to the top of our wish list. At that time there were a couple of things which held me back from going ahead and purchasing one. Recently I had the opportunity to fish from this boat for couple of days and discovered a whole new world out there:
I could cover the distance, fish and return in 2 hours from my normal 6 hour trip
As I already had a trailer, the weight issue (for me) had gone away
I could still paddle and pole
This was even more stable than the Pro Angler
Plus, this is one cool looking ride
Introducing the Solo Skiff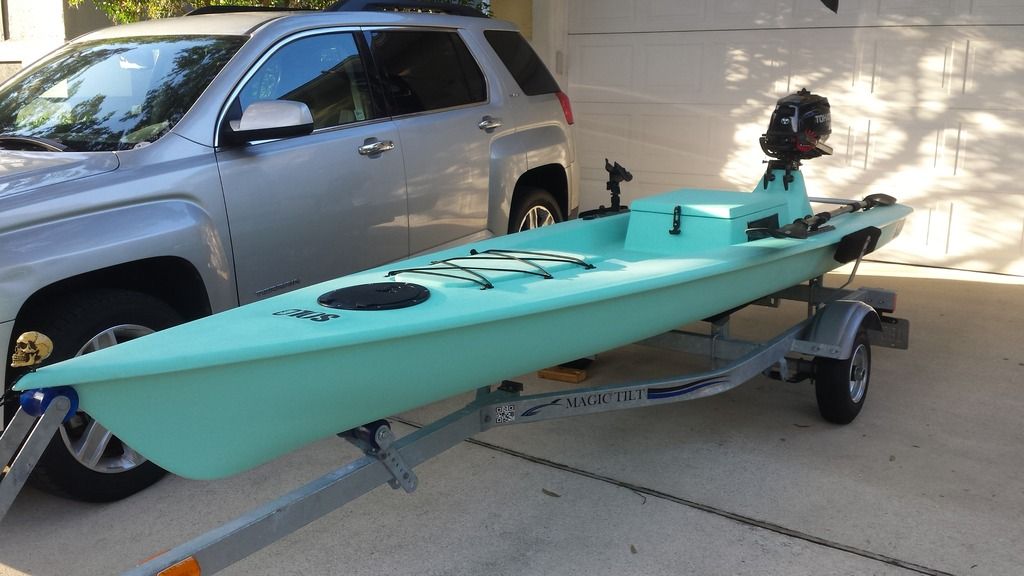 A look at the deck layout. Simple, clean and sleek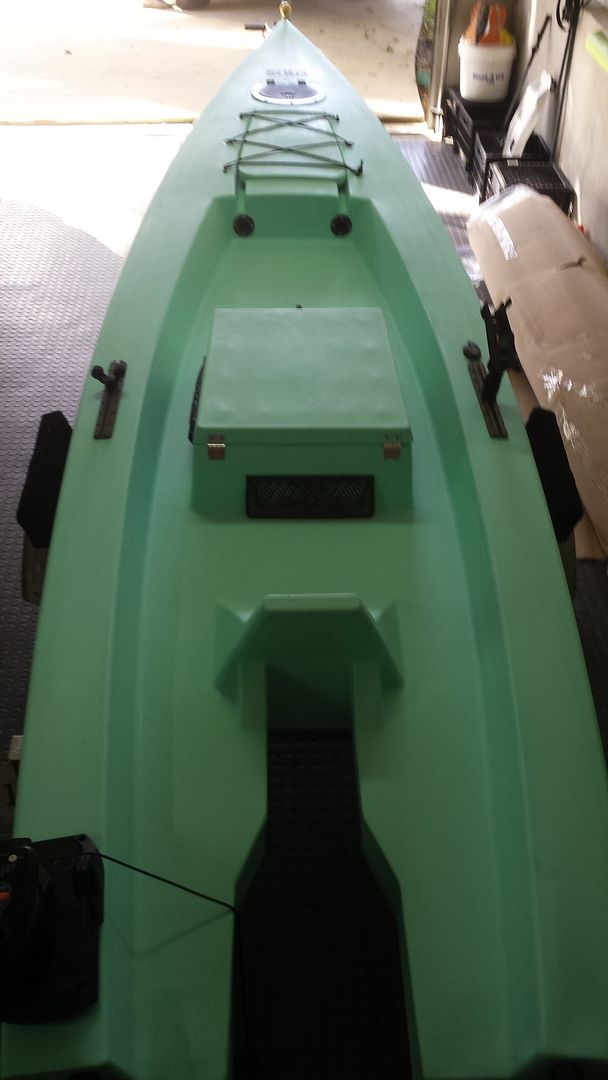 Rigging the Solo requires that you keep the clean lines already built into the vessel. Very few add-on's were added as there was plenty of storage under the seat area and the upfront built-in cooler can also be used as a storage compartment or livewell. All mounting was done with YakAttack gear trac. As you will note in the pictures below, I added a 12" track to each side of the seat area. With the gear track, I have many options of what I want to add for the day of fishing (rod holders, paddle holders, etc.) You will also see that I added the Hobie rubber mesh side pockets.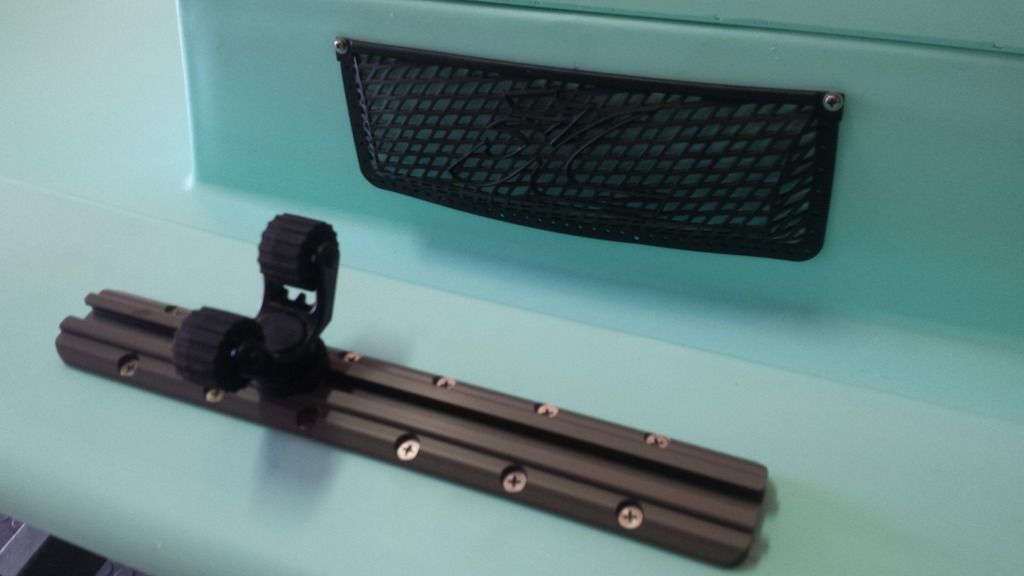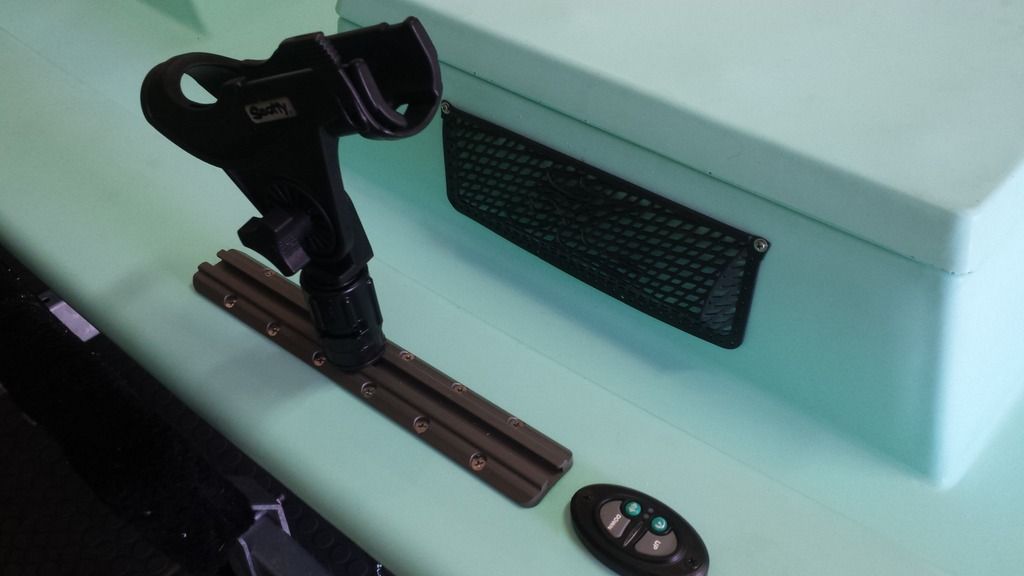 I did add a Hobie hatch to the front. This is going to be used as a battery holder for the Fishfinder/gps when I figure out what I want.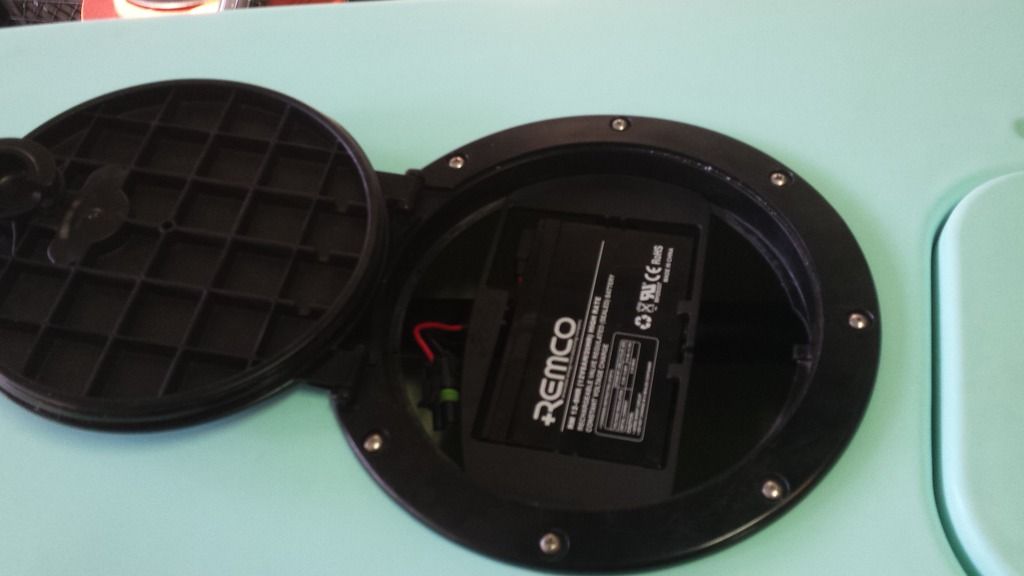 While I can still paddle and pole, here is the biggest deciding factor on getting to my spots quickly