We had a blast! We put in at the Lock and Dam Park below Augusta, and paddled down to Ebenezer Creek Landing. The weather was below freezing most nights, with the lowest being 26.5 deg. We had a couple of windy days, and a sprinkle of rain one night. My brother and his buddy were paddling Jackson Cuda 14s, and I was in a Jackson Big Rig. The Cudas were around 1.25 mph faster throughout, so I had the paddle the hardest! Here are some photos.
At the starting line!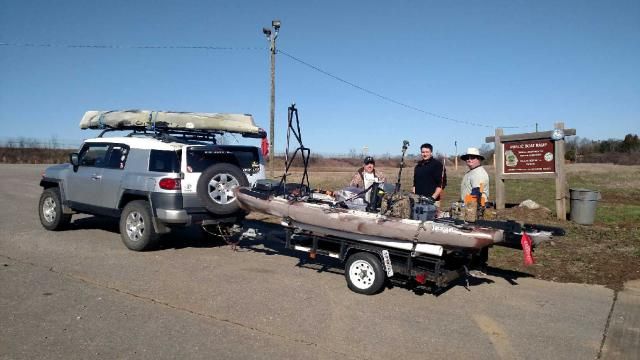 A shore lunch!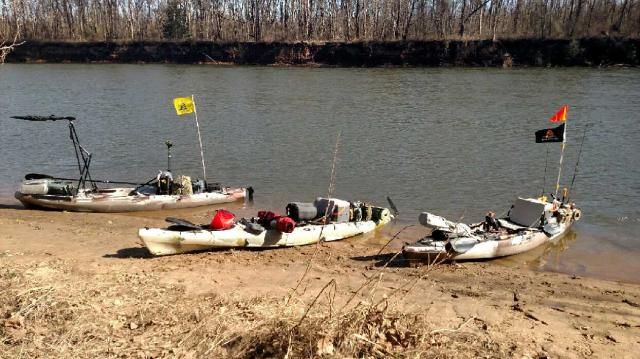 A cold morning paddle!
Some camp shots!