How many of you have severe wear on the keel of your kayak from coming into concrete ramps or dragging your kayak. With enough use, you could actually wear a hole in your kayak.
I have found a way to easily protect your kayak from this wear and tear. It is with a product called Marine Tex. This has been used on boats for years. It is a two-part epoxy that you mix and apply to your kayak.
Step 1. Clean, sand and tape the area where you wish to apply this product
Step 2. Mix the two-part expoxy
Step 3. With a putty knife, spread the epoxy inside the taped area spreading it evenly
Step 4. To eliminate sanding later, wet and smooth with the putty knife or plastic wrap
Step 5. Let it cure for about an hour and remove the tape before it hardens. You many need to take a razor blade to trim it evenly
Step 6. After drying (12 hours) you can sand it smooth if required.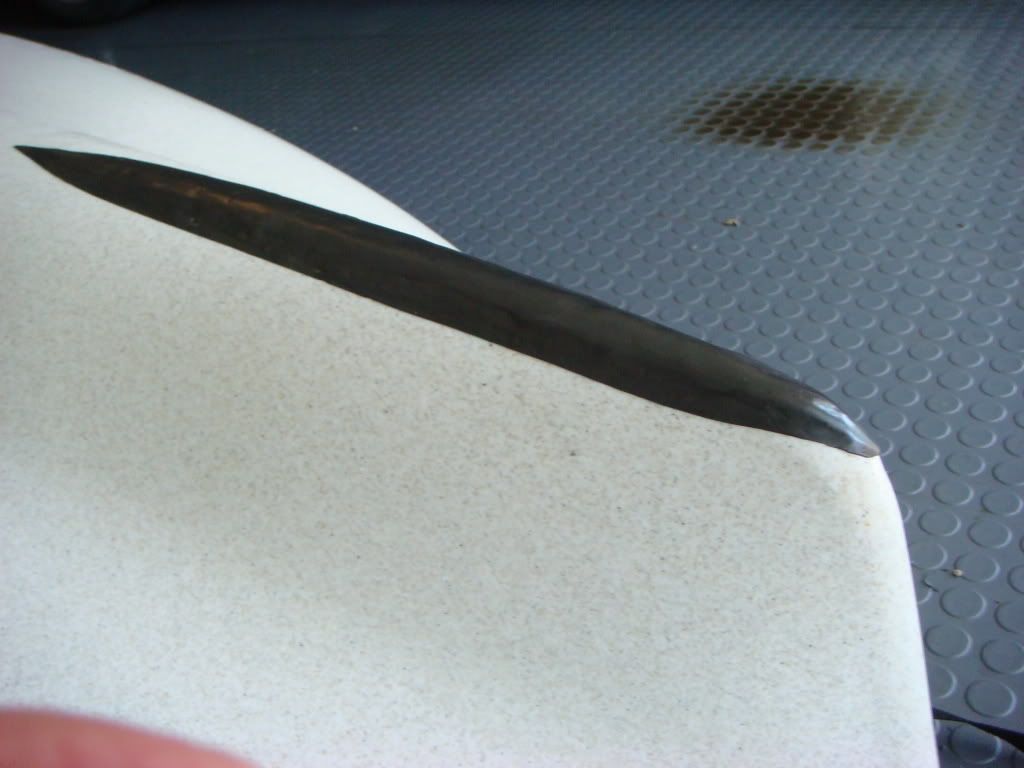 I have done this on the front and back of my kayak. The color used here was the grey. I thought it would be a lighter shade but it turned out fairly dark. Marine Tex also comes in a white. For those of you with a colored kayak, you can mix paint to more match the color of your kayak.