My brother lives in Jacksonville and had never fished from a kayak. This past Friday I was able to take the day off and get there in time to be at his house when he got home from work. A quick change and we were headed to
Pacetti's Marina
on Trout Creek right at the CR 13 bridge. Trout Creek runs from the northeast into Palmo Cove on the St. John's.
Pacetti's Marina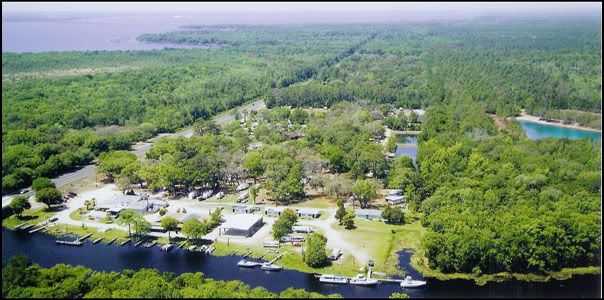 There is a public ramp across the creek but it appears a bit steep so we paid $2 and used Pacetti's. In this picture you can see the take out to the other ramp in the upper left corner.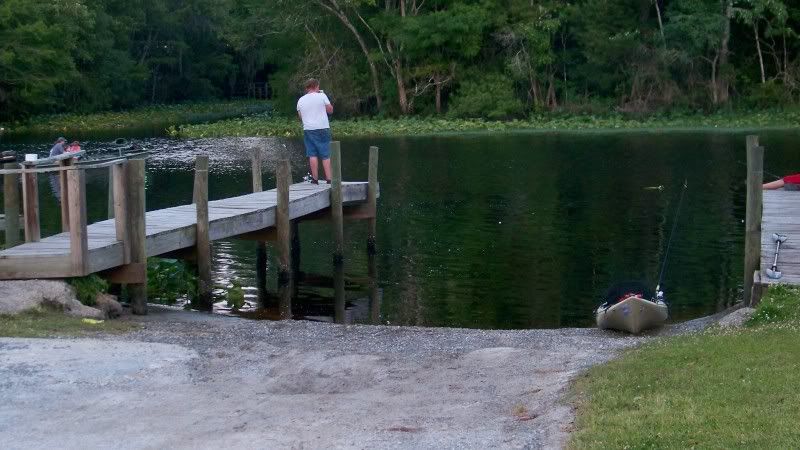 After launching we went under the bridge and headed southwest toward Palmo Cove and the St. John's. You can see the mouth of the creek opening into the cove at the horizon here. I guess compared to the St. John's this is a creek, but in south Georgia we'd definitely call this a river!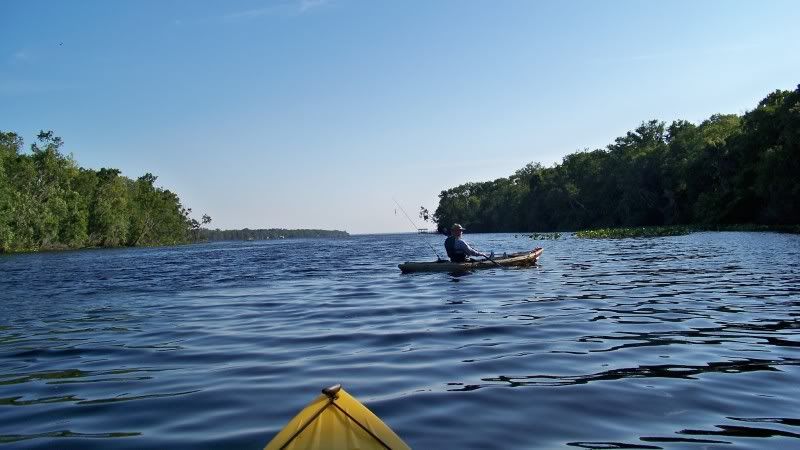 Out in the cove we lost the protection of the creek and found it very windy with waves occasionally breaking into the kayak. Scuppers work! It was very different from my 250 acre pond.
And here's our catch of the day caught on a beetle spin!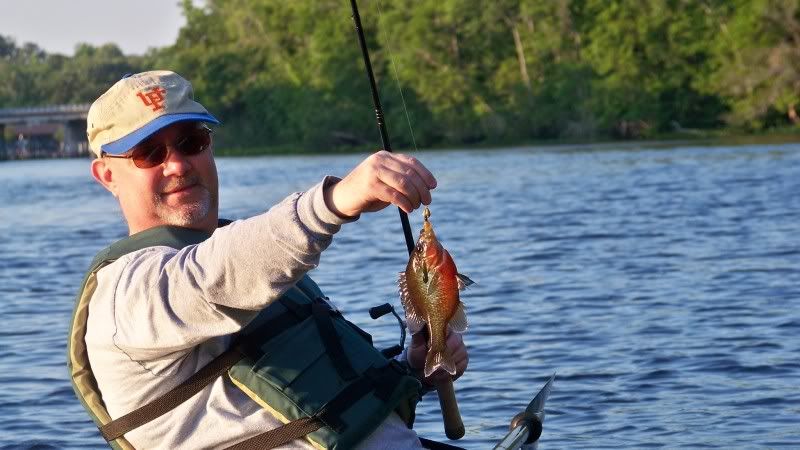 Unfortunately, I was skunked . . . no, wait, I did catch one. Almost forgot my little minnow! I think a wave knocked him into my cup holder while we were out in the cove.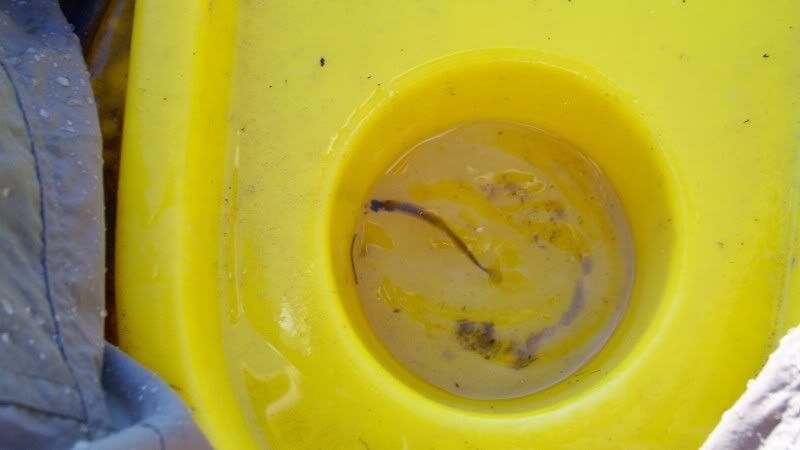 When we got back to the bridge I used him as bait but there was no interest.
Saturday we were back out. Still very windy as you can see by these flags.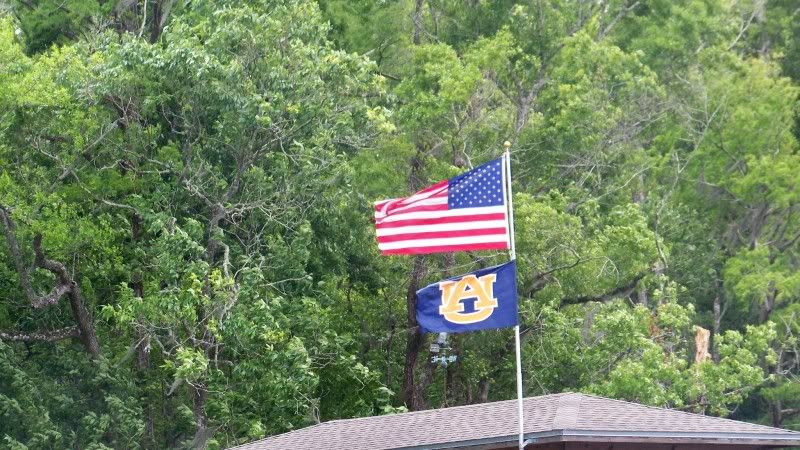 There were more people out fishing, Saturday. Didn't see any other kayaks, though. Everyone we asked said they weren't catching much of anything.
No problem. We were out on the water enjoying a great day and a beautiful river . . . I mean creek!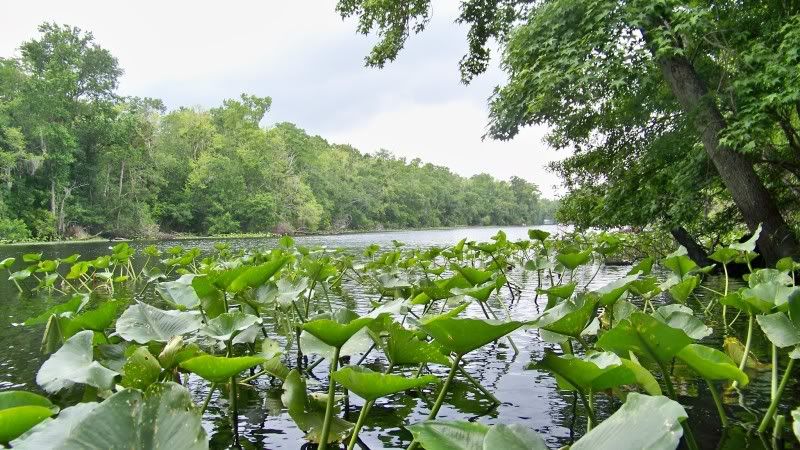 We found that pulling up in these plants we could quickly collect a few spiders. Too bad they're no good for bait.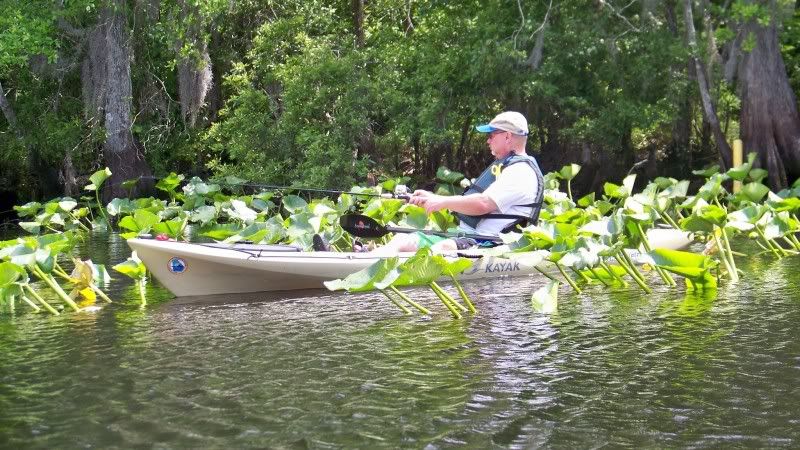 Wish I'd remembered to put some sunscreen on my white legs!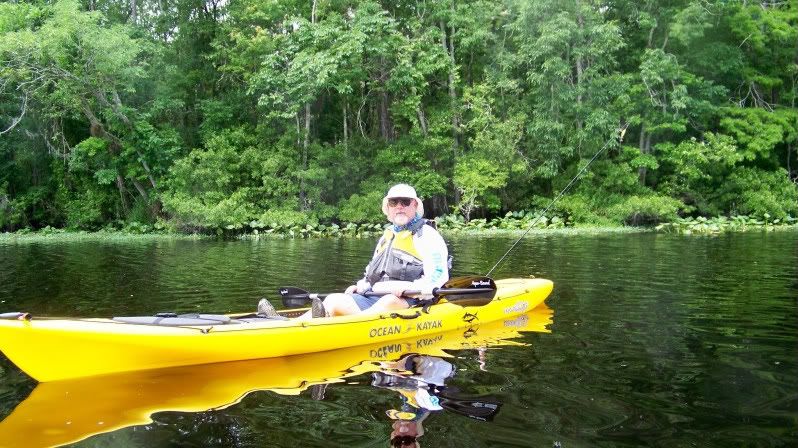 There was a great set up on this dock for cleaning fish. Had a sink and everything. Don't think they were interested in sharing, though.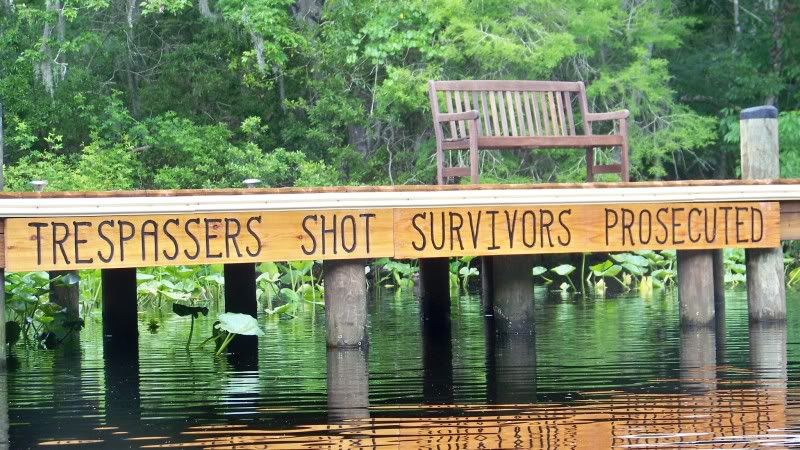 After getting off the water we headed to the
Outback Crabshack
for a great meal of grilled seafood! The flounder! Oh, the flounder!!
We then headed over to
Strike Zone
,
Blackfly Outfitter
and
All Wet Sports
.
All in all not so great for fishing but a great way to spend the weekend with my brother! Other than my pond this is the only other place I've fished and I found it very interesting. We had a great time!