Search found 550 matches
by SRAces

Mon May 14, 2012 1:53 pm
Forum: General
Topic: board newbie sayin' "howdy"
Replies: 8
Views: 1678
Arun Im glad you reminded me of that. I guess its has not sunk in yet that I now am the proud owner of a second yak. :thumbright: Congrats again! You are the man! Arun. Arun, It was nice to meet you at the meetings! Maybe we'll run into each other in one of the creeks someday. Tight lines! :salute:
by SRAces

Mon May 14, 2012 12:45 pm
Forum: General
Topic: Haulover on tourny day
Replies: 2
Views: 996
I didn't sign up for the tourny this year because I waited too long... But I did fish on tourny day. I was in Haulover and had so so luck with a few flounder caught. However, while I was there I met a real nice guy putting his Ocean Kayak in at the same time as me... We laughed about how neither of...
by SRAces

Sun May 13, 2012 1:33 pm
Forum: General
Topic: stable yak
Replies: 14
Views: 3030
I stood up and fished my Hobie Pro Angler about 75% of the time in that tournament wind yesterday while I had my SOP in the water. No issues.
by SRAces

Sun May 13, 2012 1:22 pm
Forum: Tournaments/Events
Replies: 4
Views: 1352
Mike, Thanks for putting on a wonderful event. While the conditions were a little challenging, the 2 days were a great time! This was my first kayak tournement and will be now be on my schedule every year. It was a great time with a lot of fellow kayakers. The support for the charity is fantastic! T...
by SRAces

Thu May 10, 2012 1:08 pm
Forum: General
Topic: Classic - Bait and/or Arties
Replies: 22
Views: 3332
I'll probably look like that reference in another thread to a "shrimp boat"...lol. Last week, I caught a 19" flounder on a mud minnow that I was trolling out the back as I slowly peddled to another location. So in that case I wasn't sitting still and waiting for a bite with the live bait. I caught m...
by SRAces

Tue May 08, 2012 11:49 pm
Forum: Kayak Rigging
Topic: Show me your Rack!
Replies: 12
Views: 5509
Built this for the 2 Hobies I bought from JohnYaksJax. Works just fine in the garage.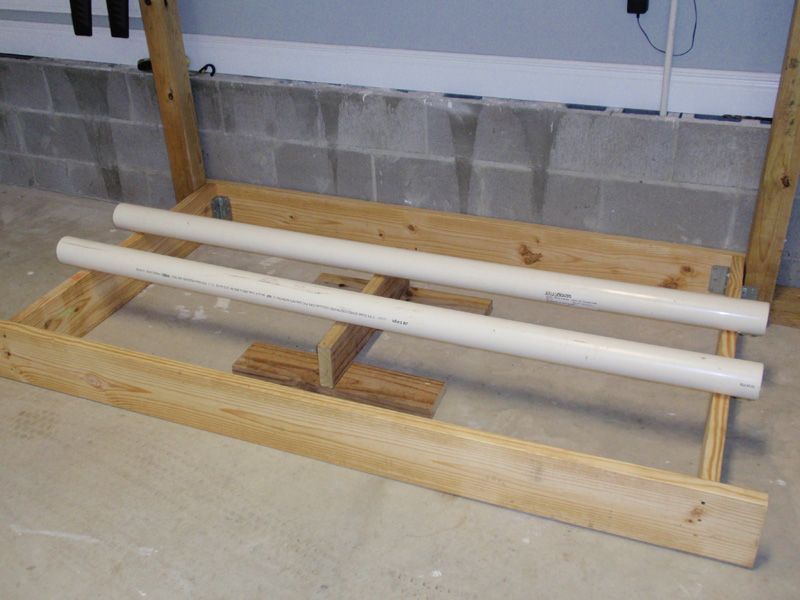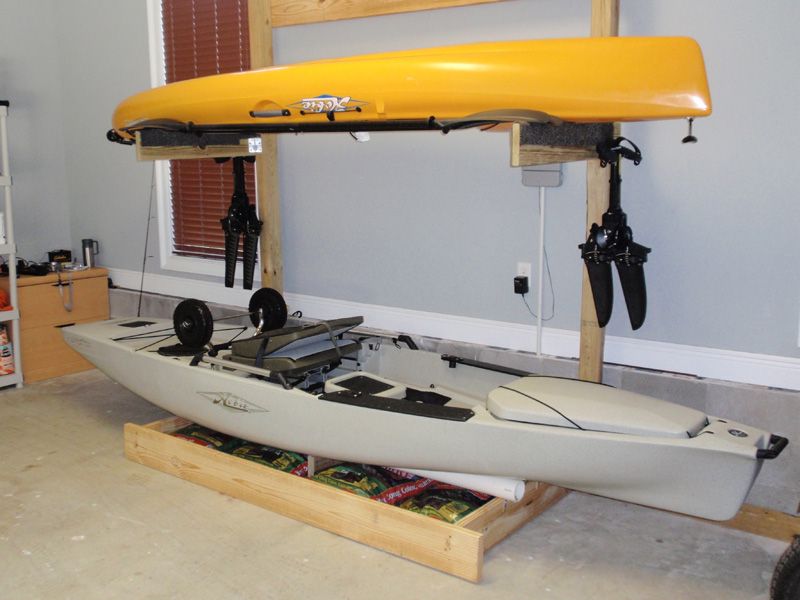 by SRAces

Tue May 08, 2012 8:49 pm
Forum: General
Topic: What measuring device?
Replies: 17
Views: 3054
I will be building my PVC board as well before I head to Jax. Is the version handed out at the Captain's meeting adhesive backed or not? It would be nice to know whether I need to have adhesive handy Thursday night to attached it to my board. Thanks!
by SRAces

Mon Apr 16, 2012 1:16 pm
Forum: Tournaments/Events
Replies: 6
Views: 1694
I will post results this afternoon when I get pictures from the photograher Sent from my iPad using Tapatalk HD Just curious...how many fish were submitted and how many anglers participated? I'm fishing the Classic this year and will probably entertain the FCKA tournament next year. I was told the ...